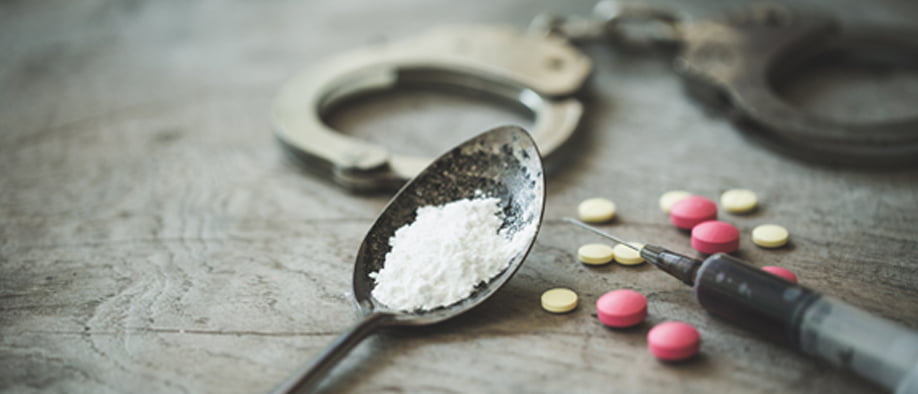 Drug Crimes
Atlanta Drug Crimes Defense Attorney
If you are under investigation, or have been arrested, on any drug related charges you need to hire a lawyer that specializes in drug cases. Our law firm is highly experienced in fighting a wide variety of cases involving pharmaceutical drugs, narcotics, illegal substances, controlled substances, and marijuana.
Drug crimes cases, whether State or Federal criminal charges, are almost always prosecuted in an aggressive manner. Prosecutors can be expected to push for jail or prison time. While misdemeanor marijuana possession charges may be resolved with fines and probation there still remains a risk of incarceration.
For felony drug possession, drug distribution or drug manufacturing charges there is a high risk of incarceration. It is vital that anyone charged with drug crimes hire an experienced criminal defense attorney immediately following their drug-related arrest.
There are numerous factors that jurisdictions apply when bringing criminal drug charges. These factors include considerations of:
Type of drug or controlled substance
Amount of the drug or controlled substance
Perceived Intent; personal use, distribution or sales
An example of how appearances can affect your case is: A single bag with 1 ounce of marijuana could be considered to be for personal use. That same ounce, divided into four 1/4 ounce bags gives the appearance to the ounce being packaged for distribution.
Drug trafficking is often elevated to a federal crime, which can be handled by only a licensed federal drug trafficking defense attorney.
The manner in which the drugs or substance are found may be cause to dismiss all charges. This is true for all drugs and illegal substances including, powder or crack cocaine, heroin, marijuana, LSD, methamphetamines (meth), ecstasy, hash, and all controlled substances such as Oxycodone, heroin, valium, Percocet, codeine, Xanax, and other common prescription drugs.
Federal Drug Crime Laws in Georgia
DEA Drug Scheduling is essentially a formal manner established by the Drug Enforcement Administration to classify illegal substances and rank them on their perceived threat to society. Per the DEA website, "Drugs, substances, and certain chemicals used to make drugs are classified into five (5) distinct categories or schedules depending upon the drug's acceptable medical use and the drug's abuse or dependency potential. The abuse rate is a determinate factor in the scheduling of the drug; for example, Schedule I drugs have a high potential for abuse and the potential to create severe psychological and/or physical dependence. As the drug schedule changes– Schedule II, Schedule III, etc., so does the abuse potential– Schedule V drugs represents the least potential for abuse. A Listing of drugs and their schedule are located at Controlled Substance Act (CSA) Scheduling or CSA Scheduling by Alphabetical Order. These lists describes the basic or parent chemical and do not necessarily describe the salts, isomers and salts of isomers, esters, ethers and derivatives which may also be classified as controlled substances." The DEA website further states, "Please note that a substance need not be listed as a controlled substance to be treated as a Schedule I substance for criminal prosecution. A controlled substance analogue is a substance which is intended for human consumption and is structurally or pharmacologically substantially similar to or is represented as being similar to a Schedule I or Schedule II substance and is not an approved medication in the United States. (See 21 U.S.C. §802(32)(A) for the definition of a controlled substance analogue and 21 U.S.C. §813 for the schedule.)".
If you are facing drug charges you should immediately call an experienced drug crimes defense attorney. You don't want to go to prison! Our aggressive criminal drug charges defense can minimize your anxiety and preserve your freedom. We have a great track record for winning drug cases, for clients arrested for a variety of drug-related charges.
Click the link to get a FREE CONSULTATION with an Atlanta drug crimes attorney.
Drug Charges in Cobb County
State v. PS – Client accused of selling drugs to an undercover Cobb County narcotics agent on two different occasions while two other agents watched both transactions from across the street. The jury acquitted the client on all counts.
Cocaine Possession
Client charged with possession of cocaine in Cobb Superior Court. Client had a very long criminal history. The prosecutor asked for our client to serve 5 years in prison as a repeat offender.
We successfully argued that our client should be sent to a drug rehab facility.
The court agreed with us, and he went drug rehab where he was successful.